finally after 5 long days of cubicle-lisation, its weekend once more!! oh yes, weekend, praise the ingenious person who came up with the 5 day work week. spend the saturday going to places that havent catch my attention till now. they are: armenian church, st andrew cathedral, kampong glam (and the cemetery nearby), former supreme court, fort canning park. i shall let the pictures do the talking though its taken through a bad camera, and an even lousier cameraman (have to admit i not artistically inclined :X)
anyway, going to recce macritchie reservoir on 25 jul, sat, in the morning. want to find the abandoned shinto shrine that lies deep in the forest. (alright maybe not that deep) interested pls drop me a msg. fyi, my definition of recce is exploring the place for the first time and might not be able to stick to the pre-planned route due to human error therefore could end up in some insane place(: (but dont worry, singapore doesnt really have any insane place to speak of in the first place) afterall, whats the fun of living if everything goes according to plan resulting in flat, excessively smooth life without suprises? not forgetting to credit suprises as the optimum opportunity to improve one critical thinking, reaction, stability and ability to stay calm!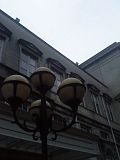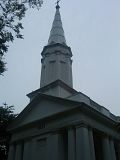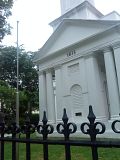 ============================
these photos look so much better when they are small.
Blog Gadgets